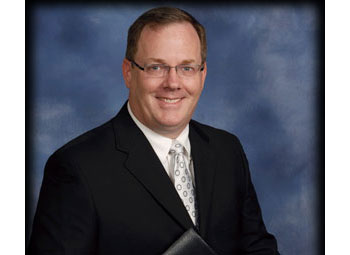 John Miller
Senior Pastor
Pastor Miller was born and raised in Ionia, Michigan. He gave his life to Christ at the age of 15 while attending Lincoln Lake Baptist Youth Camp. God totally transformed his life and he surrendered to the call of God to ministry as a sophomore in High School. He has a passion for teaching and preaching the Word of God.

Prior to coming to Pleasant Hill Baptist Church, he served as Senior Pastor of Immanuel Baptist in Concord, NC; as Minister of Youth and Music at Memorial Baptist in Kannapolis, NC; and Minister of Youth and Music at Falling Water Baptist in Hixson,TN.

He earned his Master of Divinity from Southeastern Baptist Theological Seminary; his Bachelor's from Tennessee Temple University; and he is a graduate of Word of Life Bible Institute. He was called to be the Pastor of Pleasant Hill Baptist Church in 2010.

Pastor John and his wife Lisa were married in 1988; they met at Bible College in 1986. Lisa serves in church ministry alongside her husband. She holds a Master of Arts in Human Services Counseling: Marriage & Family, and she ministers by offering biblically based counseling for women and teenage girls. She and Pastor John also minister through offering pre-marital counseling.

John & Lisa have two adult daughters and two sons-in-law: Bethany and her husband David, and the blessing of their three children: Naomi, Hope and Isaac, and Rachel and her husband Daniel. John and Lisa's third daughter, Rebekah, went home to be with the Lord in March 2017 at the age of 16.



704-385-9119