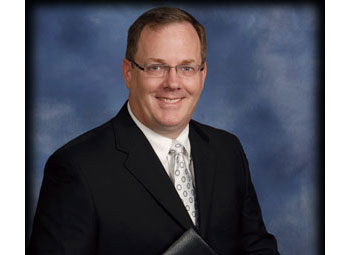 John Miller
Senior Pastor
Pastor Miller is a graduate of Word of Life Bible Institute, has his BA in Bible and Missions from Tennessee Temple University, and his Master of Divinity from Southeastern Baptist Theological Seminary. He began his ministry at Pleasant Hill Baptist Church in April of 2010.

Born and raised in Ionia, Michigan, Pastor Miller gave his life to Christ at the age of 15 while attending Lincoln Lake Baptist Youth Camp. God totally transformed his life and he surrendered to the call of God to ministry as a sophomore in High School. Prior to coming to Pleasant Hill Baptist Church, he served as Senior Pastor of Immanuel Baptist in Concord, NC; as Minister of Youth and Music at Memorial Baptist in Kannapolis, NC; and Bi-Vocational Minister of Youth and Music at Falling Water Baptist in Hixson, TN.

Pastor John and his wife Lisa have been married for 30 years. Lisa has her MA from Liberty University in Human Services Counseling, Marriage & Family. John & Lisa have two adult daughters who are married and serving in ministry alongside their husbands: David & Bethany and Daniel & Rachel. David & Bethany also have two daughters: Naomi & Hope.

John and Lisa's third daughter, Rebekah, went home to be with the Lord in March 2017.



704-385-9119